Kenya
Oryx Energies has been in Kenya since 2004 (initially as Addax Kenya Ltd), starting as a trading affiliate before becoming an integral part of downstream activities in 2009 to provide seamless and reliable products and services to the market.
Kenya is a key commercial and financial hub in East Africa thanks to its coastal location, with growing domestic energy needs and the ability to service those of its neighbours.
Today, Oryx Energies imports, exports and sells locally the full range of white liquid hydrocarbon products (gasoline, jet fuel, gas oils), and participates actively in the Kenyan Bulk Fuel Procurement process, known as the Open Tender System (OTS), coordinated by the Ministry of Energy and Petroleum. It is also present in the local high quality lubricants markets.
More details about Oryx Energies in Kenya
Fuel distribution: Oryx Energies has been one of the main importers of refined oil products (gasoline, automotive oil, jet fuel) since it began operations in Kenya, supplying products both for consumption on the local Kenyan market and for re-export to neighbouring countries, including DRC, Rwanda, South Sudan, Tanzania and Uganda.
We have the competitive advantage of working closely with our trading arm in Geneva, Switzerland, as well as benefiting from the logistical synergies provided by the strong infrastructure of our sister affiliate in neighbouring Tanzania. Fuel distribution is handled through government-owned Kenya Pipeline Company storage depots or hospitality partners.
Lubricants: We have been supplying Oryx lubricants to the Kenyan market since 2008, with the advantage of sourcing primarily from our state-of-the-art Oryx Energies blending plant in Tanzania. Our range of high quality products enables us to respond to the lubricant needs of resellers, industrial customers and marine clients in the country.
Fuel sourcing: Oryx Energies' trading arm (Addax Energy) participates in the Kenyan Open Tender System, coordinated by the Kenyan Government for both crude oil and refined products. By winning these tenders, we have been able to deliver products to Kenya's oil industry. Our trading arm also sources refined oil products and supplies them to other East African countries via the port in Mombasa.
Products and services:
Fuels

Lubricants

Retail network

Fuel sourcing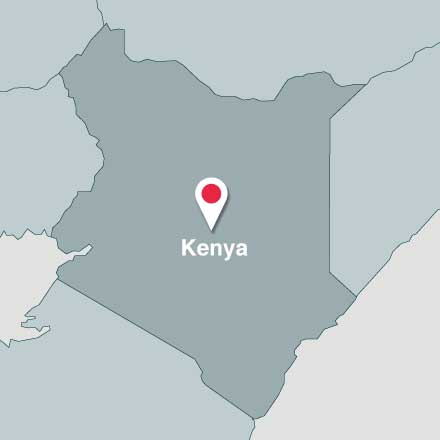 Contact us for more info: info@oryxenergies.com